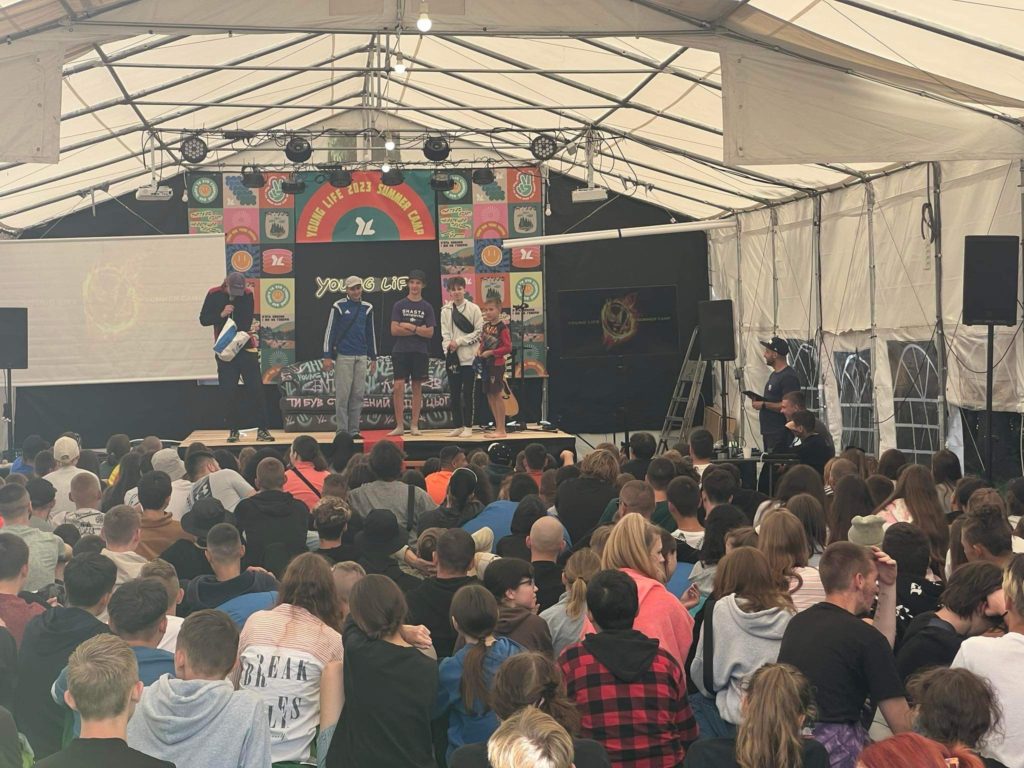 Support the work of Hope Lebedyn:
If you would like to support us financially you can do so below. Remember, if you are a UK taxpayer, please confirm that you would like us to claim Gift Aid on your donation. This will add 25p to every £1 you give.

Dear Friends,
Another week has passed where the military activity has once again increased.
Sumy has had some large bombs descend upon it, making our news over here. The school that was bombed, where 2 people have died, is not too far away from where Larisa's orphanage operates from. Sadly, it has been deemed too dangerous for the team to facilitate a summer camp in 2 weeks' time in Samotoivka, being its so close to the border and where much of the increased activity is taking place. Instead, Bohdan will take teams over on several days to do activities with the children in that area, and hopefully the puppet theatre will go as well, as and when it is deemed safe.
This week, Bohdan has taken a large group of children camping. Needless to say this is not in the Sumy region, but much nearer to the west in a camp near the Carpathian mountains where it is much safer. Sadly, the bad weather we have experienced in the UK, they have shared, making it very muddy and cold! Bohdan's family are struggling with the cold and wet, and it is not ideal with little ones to be camping in these conditions! I think the site is more rural than expected. However, the kids have enjoyed themselves and they finish and go back to Lebedyn over the weekend. As there has been little communications signal I have not had much info through to be able to share. One picture I have had is at the top of this page showing them having a good time!
The weather has caused havoc back in Lebedyn. Torrential rain with lightening and thunder created much damage. The street where Bohdan lives was hit badly, with many losing electrical appliances. At the Centre the office computer and printer burnt out! Bohdan has said that he has never witnessed such bad weather as this over a summer. Even without the usual team at the Centre, they are still helping people with aid and food as and when they arrive.
There will not be an update next week as I am away travelling, and will update as soon as I can upon my return. They will be plenty of new news to share then.
Thank you once again for all your support and prayer. It is much appreciated.
Every blessing,
Peter Martin
Founding Director of Hope Lebedyn