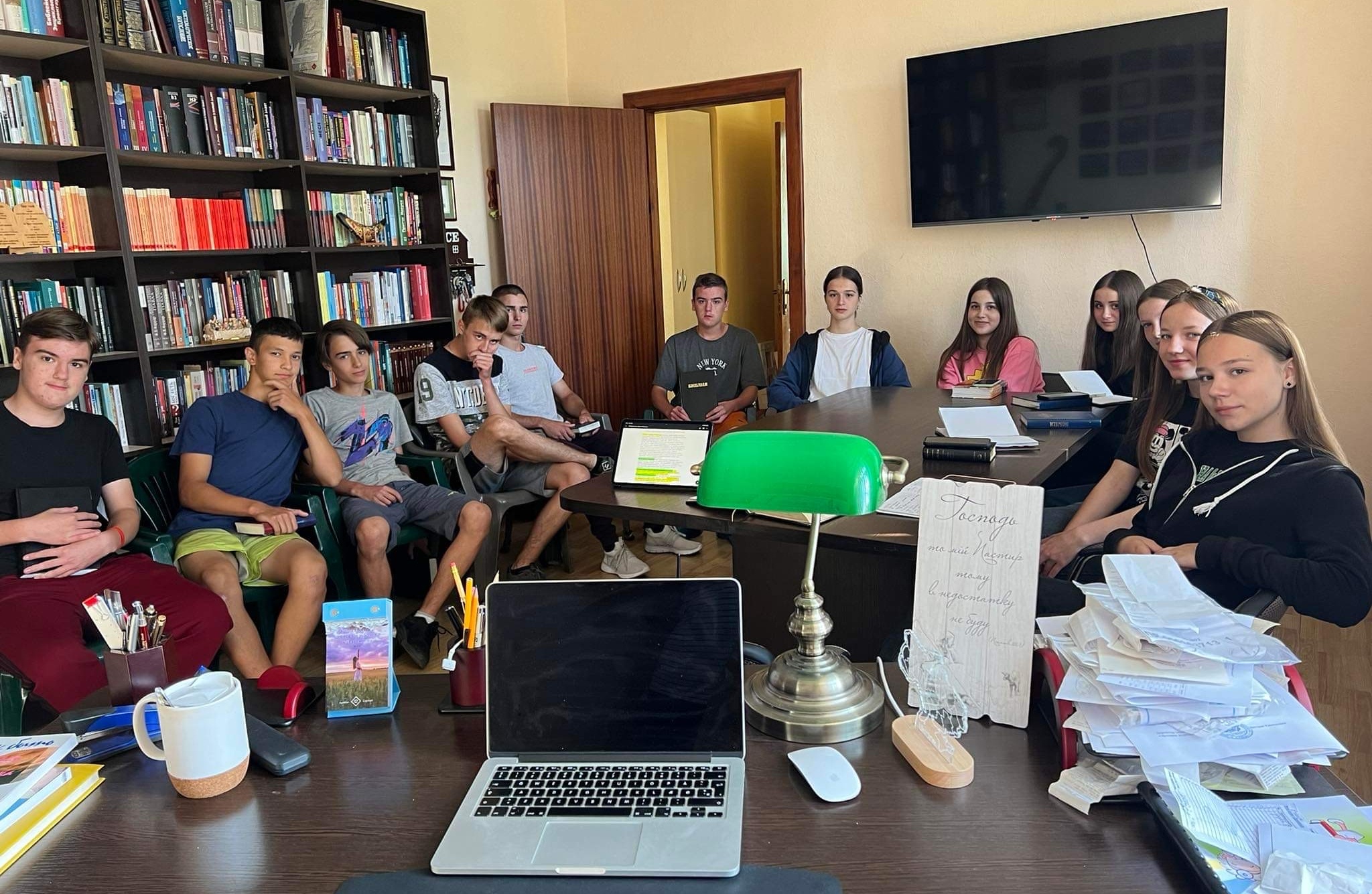 Support the work of Hope Lebedyn:
If you would like to support us financially you can do so below. Remember, if you are a UK taxpayer, please confirm that you would like us to claim Gift Aid on your donation. This will add 25p to every £1 you give.

Dear Friends,
This week has been quieter for the team as they have been able to catch their breath with a week off between camps.
Within the region there still remains a high level of military activity. Yesterday sirens sounded all day and, whilst we were talking earlier, the air raid siren was sounding. Lebedyn itself is not seeing any direct military activity, but as you go towards Sumy city and Samotoivka, where Pastor Andrew is, then it is pretty heavy with lots of artillery fire as well as missiles.
Week 2 of the camps...
These finished on a high! The children have loved their time at the camp. Bohdan said that by the end of both weeks so far there has been a notable change in their behaviour and attitudes. They planned for 75 children,but in the end 120 turned up which was a challenge, especially when they had to go into the bomb shelter, as with leaders and helpers there was 140 people crammed in. The kitchen staff remained in the kitchen cooking for the children!!
For the first time ever Bohdan has been receiving letters from the parents thanking them for the work done. Many have stated that the children received so much love and attention, and they as parents saw a massive change in their behaviour. The children have remembered everything that was shared as they have been telling them about it all. Seemingly they don't do this when attending school (if they can!).
Over these past few weeks the regional government office have done a poll to all school children in years 1-5 within the city of Lebedyn. The question that was asked was "where do you like to rest and feel safe". Top of the poll when finished was the Hope Lebedyn Centre! The camps, clubs and church were all mentioned. The reason Bohdan found this out is someone from the government called to find out more about what they are doing! This shows the amazing and positive impact the work is having within the community and the region of Sumy.
We now have a wonderful video of the camps held with the children which was created by Sasha in Lebedyn . Click here to watch it! It is also on our Facebook page here, where you can share it with your friends if you would like.
News of the team...
During this week, the team have still been giving aid and food out and meeting with people. There has been quite a need lately for items for the those that are disabled, including things like incontinence pads. It would appear that shops have run out, so we are looking to see if we can get some and visit those that need help. They have all been working on the grounds as well, preparing better drainage around the Activity Centre, and to the new groundwork of the playground. The youth do not want to stay away either, and come most days to play in the grounds or study together.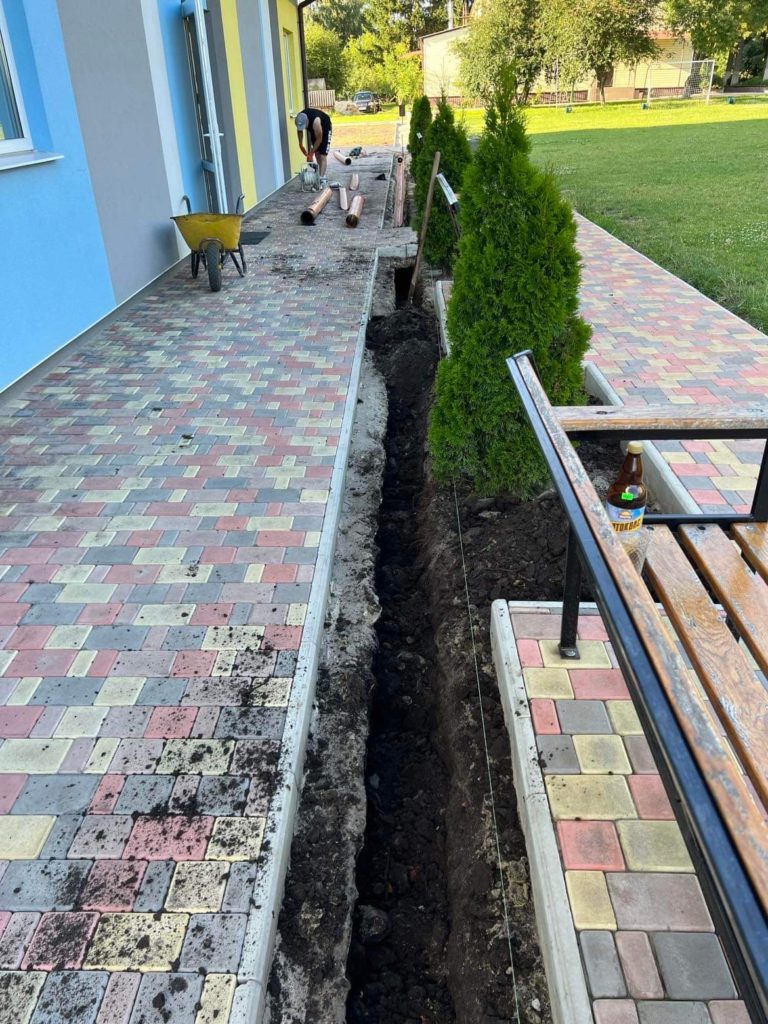 "Farmer" Sergey's ordination...
Last Sunday "farmer" Sergey was ordained as a leader and deacon of the church. This so good for Bohdan to have his closest friend alongside him working together in such a way.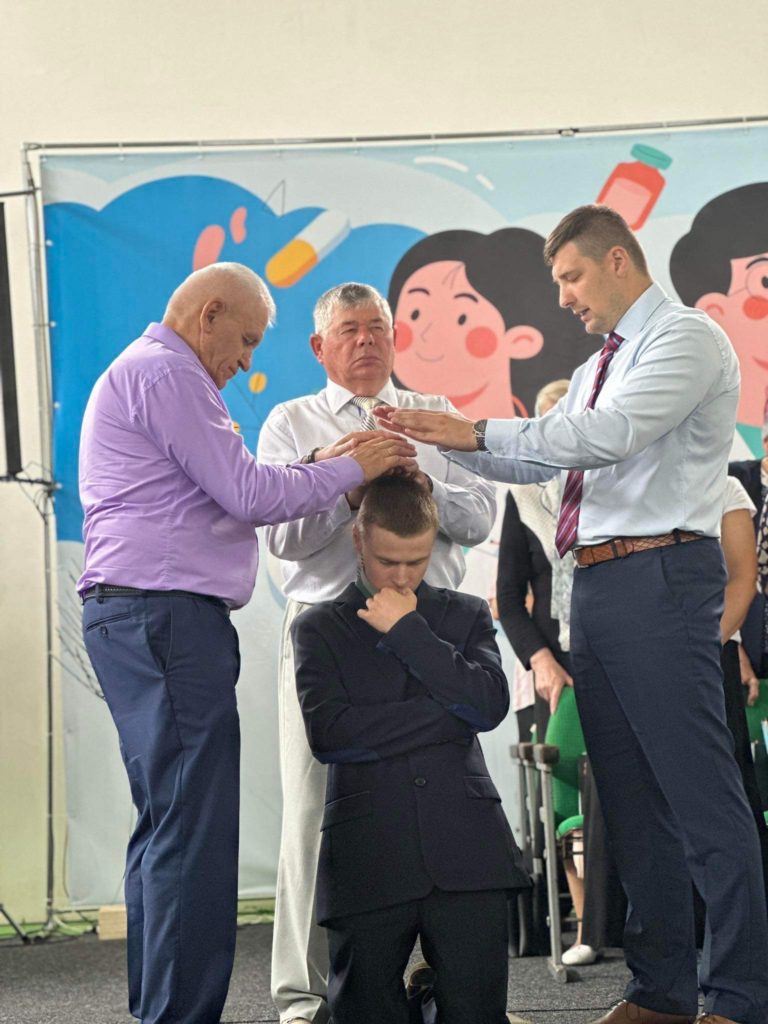 The next camp starts on Monday and this time for the teenagers. Please pray for them, especially for safety and a great time. Bohdan told me earlier that they set out to have 50 teenagers. It is now over 75 that are registered, and he think this too might top 100 like with the younger children. Let's hope and pray for fine weather!!
Thank you for your continued support and prayers they are much appreciated.
Every blessing,
Peter Martin
Founding Director of Hope Lebedyn