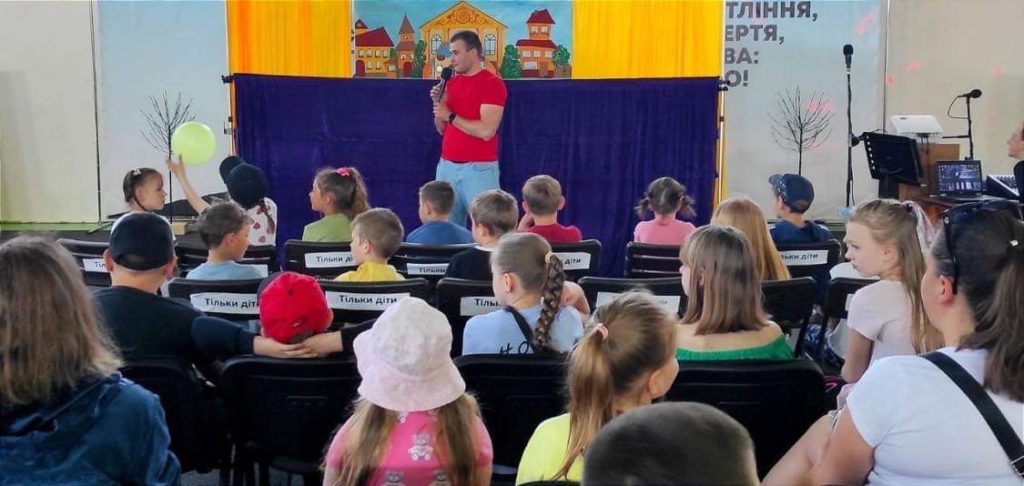 Support the work of Hope Lebedyn:
If you would like to support us financially you can do so below. Remember, if you are a UK taxpayer, please confirm that you would like us to claim Gift Aid on your donation. This will add 25p to every £1 you give.

Dear Friends,
Thank you for your support and continued prayers for the work of Hope Lebedyn and especially the team in Lebedyn. As there was no update last week there is some extra information for you within this update.
I spoke at length with Bohdan last Wednesday, and the situation locally is not great. In the previous 24 hours there was no water and power has been intermittent once again. This is a result of much bombing following Ukraine pushing back and going into Russia. The number of bombs fired have been much greater than normal and going deeper into Ukraine territory. A nearby village called Okhtyrka, where we helped plant another church a few years back, was hit badly. Schools are once again struggling to stay open, with teachers saying it is not safe to go there.
The impact of the war on families is severe...
Meanwhile, the team continue to do their work, and reach out to the local community and beyond within the oblast of Sumy. The Sunday before last, Bohdan and his family went over again to support Pastor Andrew who is in Samotoivka. This village is very close to the Russian border. There are few men as previously reported, so the community leans heavily on the small church there. Bohdan was able to take food to give to those really struggling. There are still families living in that area and in the summer Pastor Andrew wants to run a summer camp so the team from Lebedyn will go over to help do this for the 40 children that will probably attend.
Another sad outcome of war is the impact on families and especially children. Many are being abandoned and Larisa's orphanage is nearly full again with Larisa still over in Austria! Pastor Andrew recently took in 2 sisters, Zhenya (12 years old) and Sofia (8 years old), to live with the family. The girls had been abandoned by their mother who is an alcoholic and was beating the children. Lives are so heavily scarred by the trauma of war. Below are a couple of photos and you can see Bohdan's boys playing on an old, demolished tank. Sadly, war has become a normality for the young children.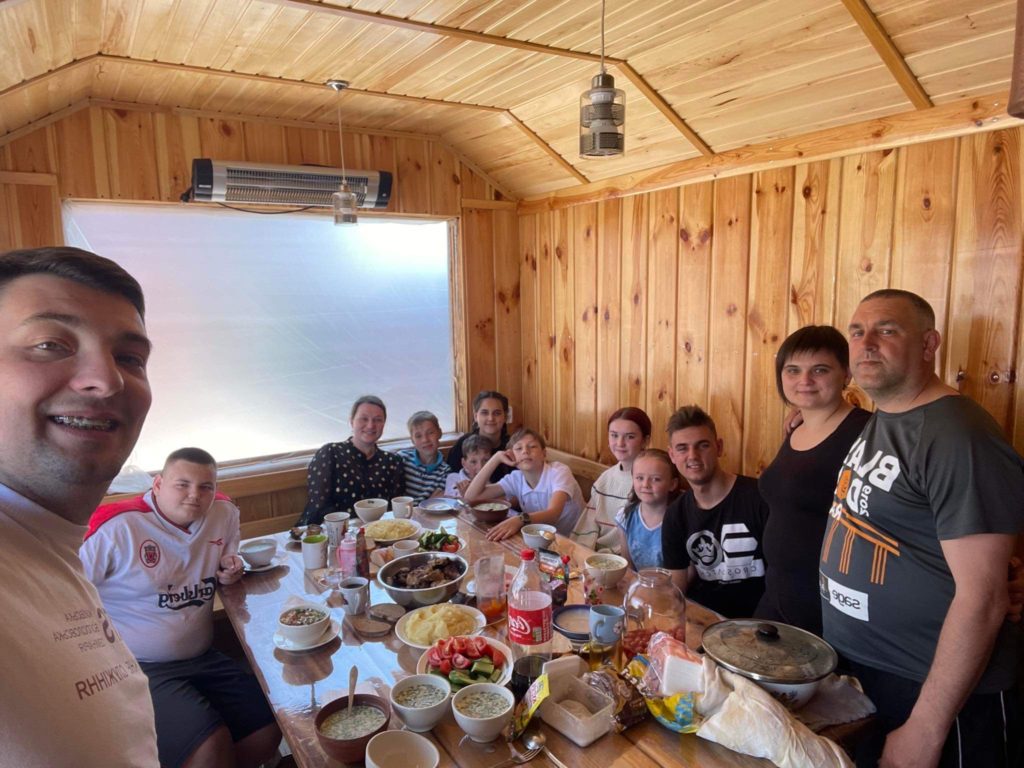 More aid sourced...
Last week, we were very kindly offered another 6 tons of food aid with the iCare food boxes from our friends, Mission Eurasia. However, Bohdan had to go and collect them, so he found a man with a lorry and travelled to Zaporozhye. This is a city at the heart of the war and where Europe's largest nuclear power plant is. Bohdan made it back safely, but was on the road for nearly 20 hours. It was a dangerous drive, and whilst there, he could hear bombs continually exploding. Food has been distributed to those they have heard about who are desperate for food, including taking them to Pastor Andrew, and in Okhtyrka, and to those whose homes were bombed.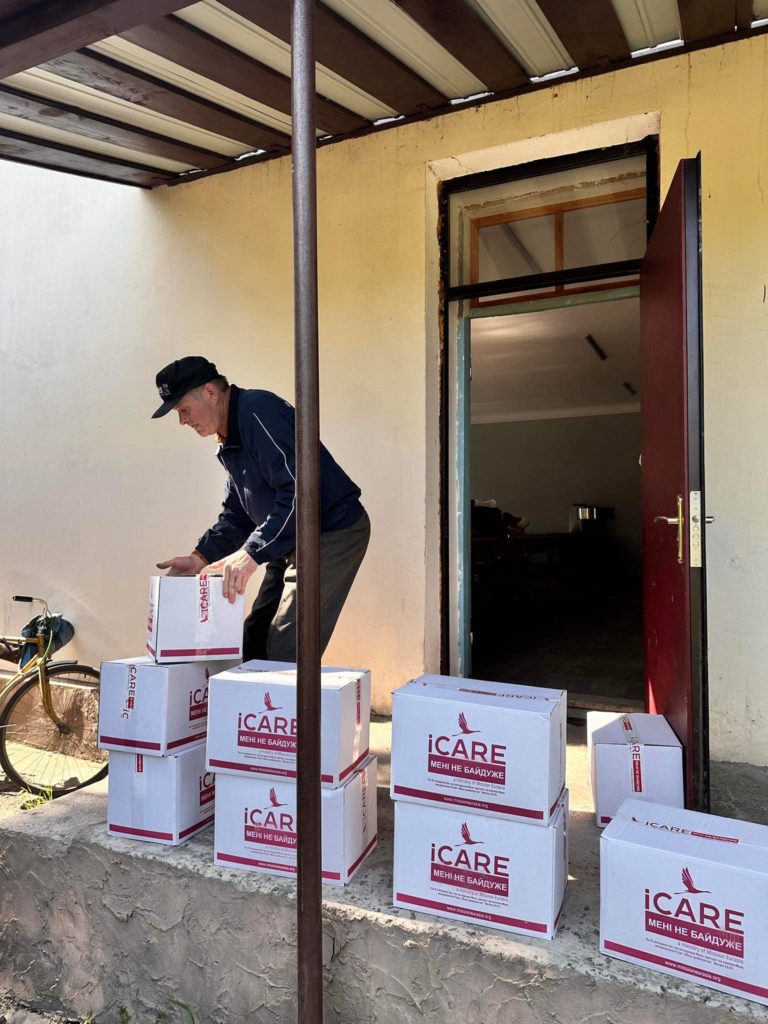 We have been promised a further 4,000 kilos of food from another charity operating in Ukraine so we hope that this comes through in the next week. We still need clothing and are looking out for this.
Update on the playground...
I mentioned a few weeks ago about a German charity that was going to help build the new playground. The base has been funded through the UK, but the all the equipment was coming over from Germany. Sadly, this charity has now said that they cannot help as Lebedyn is too dangerous to visit and so they have given this equipment to another centre in the west of Ukraine. This was a real blow to Bohdan and so we will now have to buy the equipment, and the team can install it themselves. We will now have to raise funds to be able to fulfil this. Play is an important part of a child's development and we think it is important to have this facility in the future. It will be great for all the camps that we do, and it will be a safe space for families to come and use. Public parks are not really safe any longer.
Team news...
We have a number of team down who are quite unwell. Luba, who works with the young teens, is in hospital, seriously ill. She is in the early stages of pregnancy and has found that her blood and that of her husbands is not compatible. With limited access to medical help she is in Sumy hospital in quite a serious condition. Also Luda, who is musical Sergey's wife, is quite unwell with what appears to be heart problems. She oversees the kitchen and bakery work which is vital to have operational for the summer activities. She came back for one day, and was ill as a result. Pastor Sergey also has very high blood pressure and having to take life easy, Please remember these people in your prayers.
However, we are excited that Svetlana will be joining the team mid-June to help run the children's work. With at least 4 weeks of camps in the summer the team will be busy preparing as they start in just 4 weeks. This has meant that the children's club had it's last meeting until the camps start to enable the team to prepare. Many children came along with their parents and enjoyed the puppet shows, bible stories, and were given food to take home where it was needed. Some pictures are below.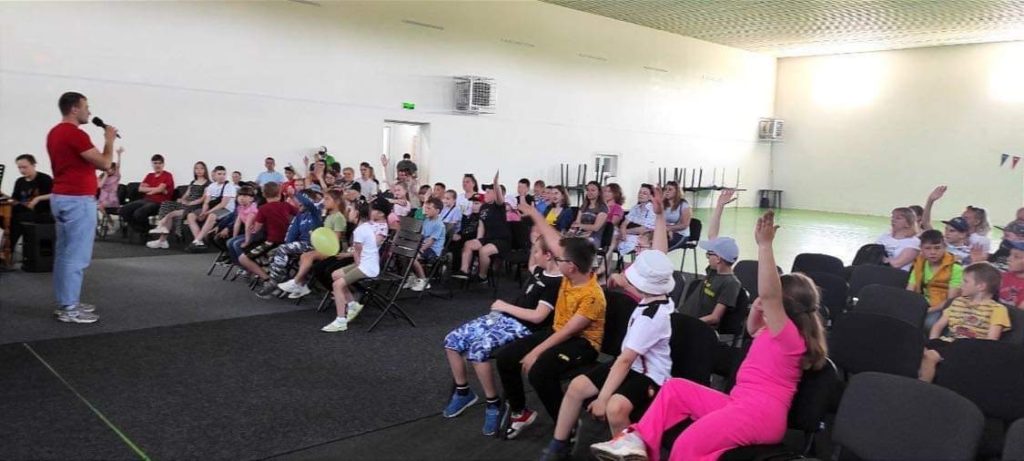 I can only give a sample and brief overview of all that is going on each week at the Centre. Many lives are being impacted both spiritually and physically through the team's faithful work and love for the people. Many have come to faith, many found help where others have abandoned, and many have been able to find people to welcome them with a smiley face and to give some normality in a desperate time.
There are lots of projects that we wish to be doing, and some we cannot mention for security purposes. Over the next week I will give another update about some of the funds we need to raise. I will be keeping these types of updates separate from the regular posts as these are to keep you informed for prayer, news and update.
Please hold the team in your prayers and thank you once again for your continued support.
Every blessing,
Peter Martin
Founding Director of Hope Lebedyn