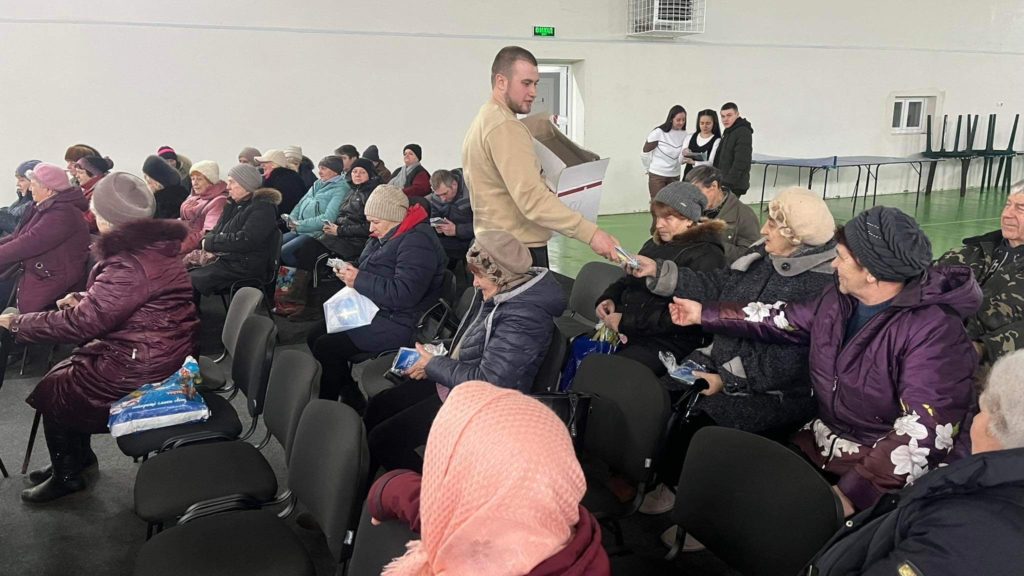 Support the work of Hope Lebedyn:
If you would like to support us financially you can do so below. Remember, if you are a UK taxpayer, please confirm that you would like us to claim Gift Aid on your donation. This will add 25p to every £1 you give.

Dear Friends,
This has been a tough week for the team in Lebedyn and a lot has happened since the last update.
The situation is becoming more difficult...
Tensions are rising as troops build up along the border. Everyone is expecting another mass invasion but are busy preparing defences. Last weekend bombs fell in the Lebedyn area taking out the power plant. Subsequently, they have it back up and running with limited capacity, but for a few days there was no power even in the centre.
Fuel is starting to run short so although we have generators the problem will be obtaining the fuel to run them. Many families are fleeing once again, but new rules around conscription are in place and no men can leave the country. I am told by Bohdan that they have also imposed restrictions on Ukrainian males living outside the country that if they do not return within 3 months they will tried for treason when they return. It is splitting families terribly.
Aid too is getting hard to obtain as Lebedyn is so close to the Russian border. We have sent extra funds over to help get some basic medical and food supplies for those in desperate need. We are also planning for the potential evacuation some of the families of the team if things escalate further. However, it is thought that the onslaught and big battle will not start until around the anniversary date of the war.
Air raid sirens are currently active for most of the day. When I did a video catch up with Bohdan he had to rush at the end to go and pick up his 3 children from the school bomb shelter. He said they get used to it now, but their hearts are heavy with all that is going on.
However, activities continue at the Centre...
Even with all the above happening the team have been very busy. The teenagers and youth still got together to study the bible and have other activities. 47 arrived at the centre in the dark, walking through unlit streets to get there. We cannot stop them meeting to study and pray as they plan other times to meet at the centre even when not planned. It is keeping Alla and Luba busy. Children's clubs were much lower in numbers as some families have left the area, but most were taking shelter at the time everything was happening. Even so around 30 children turned up.
Aid is still being given out. The seeds were distributed to many families through various services that were held. This will continue over the next few weeks. Having these seeds gives hope of new life and of the guarantee of some food in the future.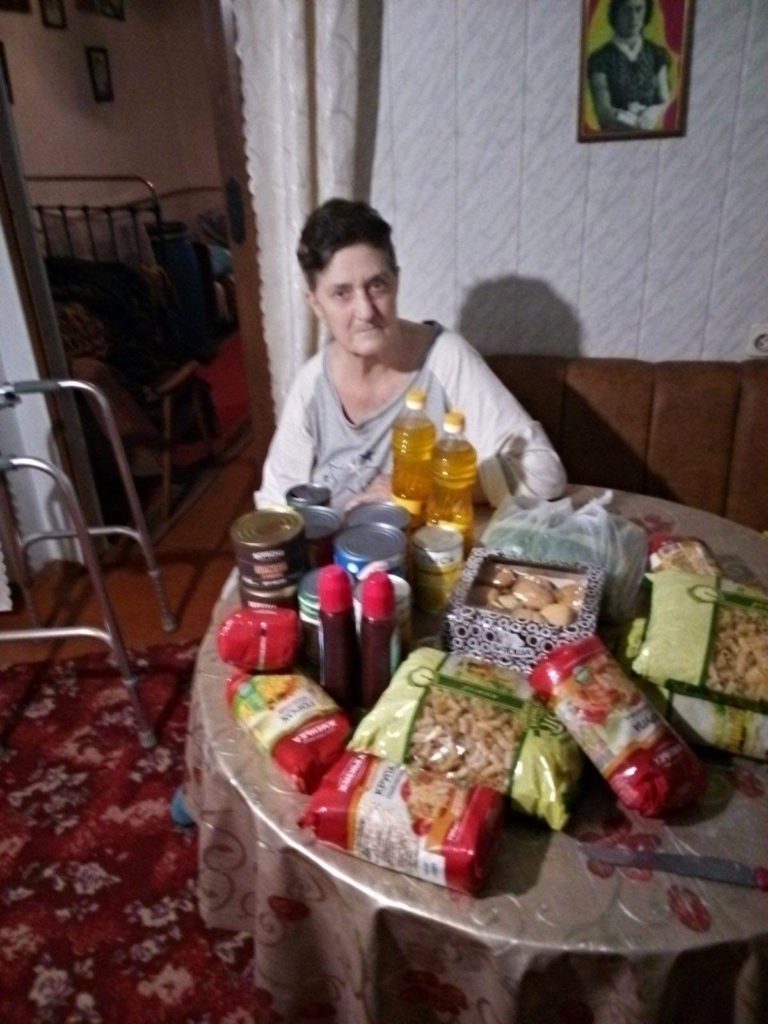 The team are still planning the future. Alla is planning for our first ever spring camp at Easter, Bohdan prepares for teaching and training so everyone can hear the Christian gospel message, Musical Sergey is preparing a new puppet show, Valentine and Lyuba plan for all the youth work, and Farmer Sergey helps with the aid and in every team, as well as looking after the evangelism programme until spring!
All the above is a stark reminder that, although we do not see as much in the news about this war, it is very much happening, and now escalating. We need to pray for peace more than ever, as many lives will be lost if no peace found. Bohdan said yesterday that every day funerals are happening in the town. Loved ones are worried. In the church in Lebedyn all have family members on the frontline. It is so tough for them all.
Please do not forget about the service at Victoria Baptist Church on 25th February at 4pm, as we hope many will come to worship and pray for the team in Lebedyn and within Ukraine.
Our thanks again for your ongoing support.
Every blessing,
Peter Martin
Founding Director of Hope Lebedyn