Support the work of Hope Lebedyn:
If you would like to support us financially you can do so below. Remember, if you are a UK taxpayer, please confirm that you would like us to claim Gift Aid on your donation. This will add 25p to every £1 you give.

Dear Friends,
The constant lack of power, and therefore heat and light, is continuing to make a hard impact on life. With air raid sirens going off daily there is no "normal" routine within which to operate. Families are struggling to keep warm, but thankfully no missiles have landed on personal homes, just on the infrastructure and industry that keeps the nation going.
The brutality of this war continues to define how people are living. With around 70% of families displaced it is hard to imagine how they cope. Grief is a way of life. We know from statistics released that over 93,000 Russian soldiers have been killed, let alone the additional statistics for the Ukrainian death toll of military and citizens. All we can do is to bring hope and love at this time in the region of Sumy and we thank you for standing with us through this war.
Gathering the community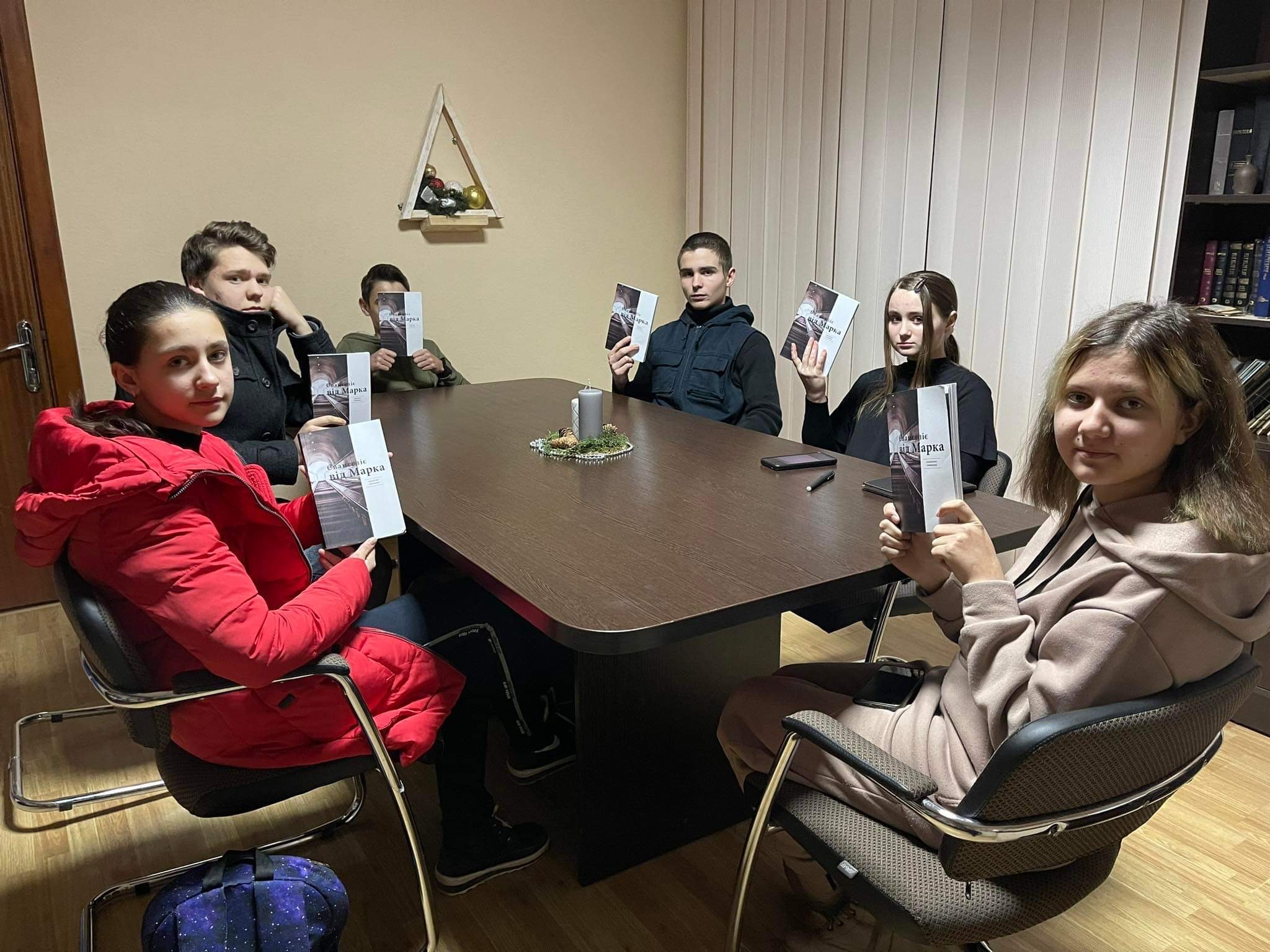 Both last Friday and today, services and activities have been held for those with a disability or special needs. Many of them take the aid we have available, but they are all very much feeling the cold - for most of this week it has been -10c.
Last weekend we were able to hold all the gatherings for teenagers/youth and for the children on the Saturday . The youth work went really well and they met even without any power, light or heat. Numbers were up to what we would normally expect as well, whereas at the children's club we struggled with numbers as sirens were going off. The pictures above are of the youth with their iMark books, a new initiative and resource from Biblica who sponsored these copies for which we are grateful.
The shelling continues....
Monday was particularly bad with the shelling in the Sumy region. Hundreds of missiles were sent across the Russian border and this has left the power situation even worse. Now it is impossible to get power at certain times of the day and night at the centre, despite the earlier promises of keeping it on for us. This situation has really hampered the Kitchen renovations for the new bakery. It is now even hard to find the electrical cabling, let alone an electrician qualified to do the work. Please keep praying for this.
We have mentioned before Pastor Andrew, who used to be a local in Lebedyn, but is now based within the Sumy region in a town called Samatoivka. He is so close to the border and in their region they have been heavily hit with missiles. The soldiers have become weary and fatigued and been coming to see him to ask for prayer. He too has asked for prayer and support, as he is finding it tough having to deal with so much.
The week ahead
With the situation being so bad, we need to try and find some generators and perhaps gas camping stoves to help them. They seem in very short supply which is certainly a challenge at the moment.
This next week a lot of preparation is being done for the winter camps, plus all the usual activities. Bohdan said it is getting harder to find volunteers to help with aid and other things. There is more pressure to do online teaching at home, workplaces demand more time, and with air raid sirens sounding it makes everything hard for people to come out to help. The team are doing amazingly well in doing all they are.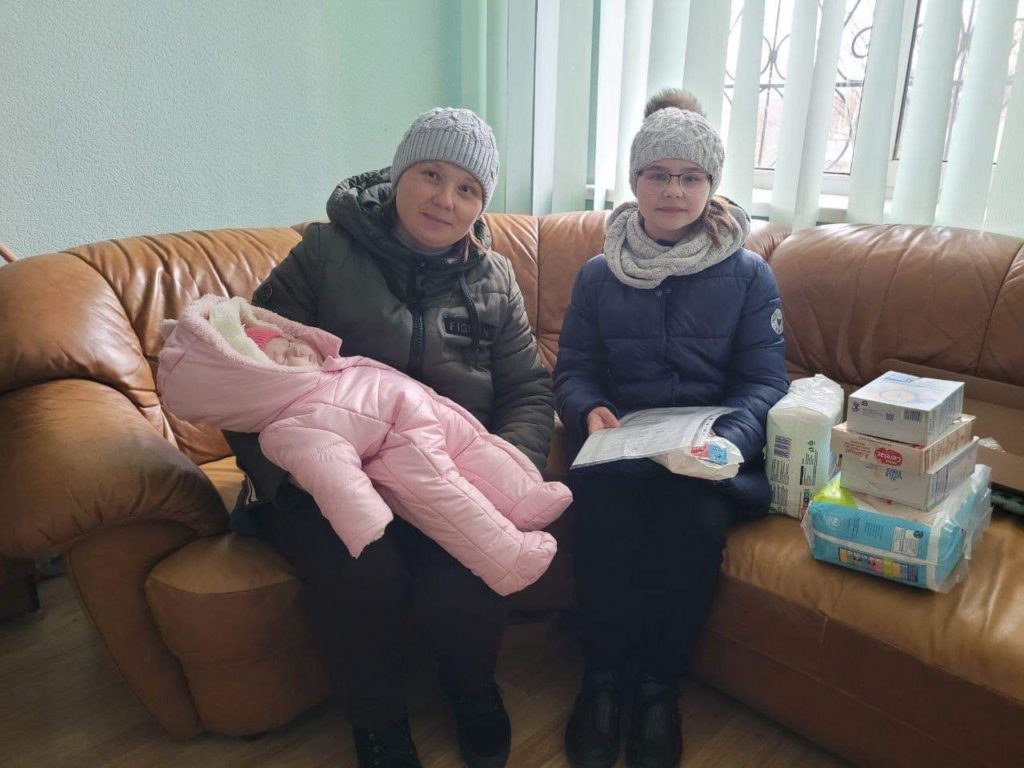 This is a family we helped this week who came into the area with nothing. We will keep monitoring their needs to find out if there is anything else we can do.
Bohdan has said that they are noticing more crime and cruelty in the region as people become more desperate. This is giving the team more concern and they continue to monitor the situation. Also, sickness whether from common cold, COVID or other things has risen greatly, largely because everyone is suffering from the cold.
Bohdan and the team are just so grateful to everyone that is donating, praying, and generally supporting in the best way they can. We keep trying to encourage them in the work and ministry they do!
Every blessing,
Peter Martin
Founding Director of Hope Lebedyn