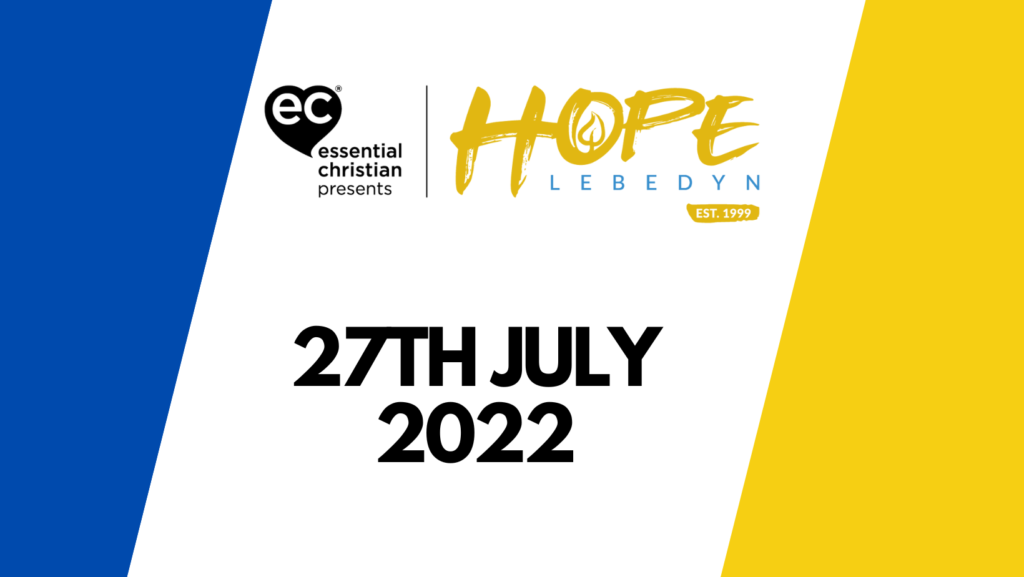 Urgent support required:
If you would like to support us financially you can do so below. Remember, if you are a UK taxpayer, please confirm that you would like us to claim Gift Aid on your donation. This will add 25p to every £1 you give.
Dear Friends
There has been little change in the situation around Lebedyn since my last update. The northern reaches of the county are still under regular attack from missiles and fear of landmines. The region receives new people daily from areas under attack and as you will have witnessed on the news, Russia is trying to advance into other areas which is causing more people to flee. Inflation is still rampant and many shops are now back to be stocked with goods. However, affording them when incomes are down is a challenge. There are still challenges in getting monies out of the banks but so far all that we have sent has got through OK although it has been quite hard to access the $ notes. US Dollars are still the trading currency but many people are trying to get hold of these and when they do obtain them they are holding on to them for security or often they flee Ukraine taking out of the country causing a shortage.
Every Thursday evening Bohdan is leading a bible study for those they have helped. It is voluntary to go but right now numbers are increasing week by week. They are now getting over 100 every time. Where there are physical needs these are met as well and many go home with aid to help.
Yesterday, over 100 loaves of bread were baked for families who are really struggling. The team have also been out with members from the church fruit picking. They collected cherries and other various fruits in a large scale to save and store them ready for winter activities in the centre. They have also been working with the military families. It would appear that soldiers are being looked after on the battle fields but not much money is being sent home. Military families are really struggling to get by. Bohdan has been working with them and getting further aid to them. From the big German shipment Chocolate milk drinks were sent so all these families received these. The team were very popular with the children! We hope to receive another large shipment of aid in 2-3 weeks but this is not yet certain it will arrive.
The reputation of the work they are doing is growing in the region. Bohdan received on behalf of the centre an award certificate from one of the military unions recognising all they have done to help in times of need. See below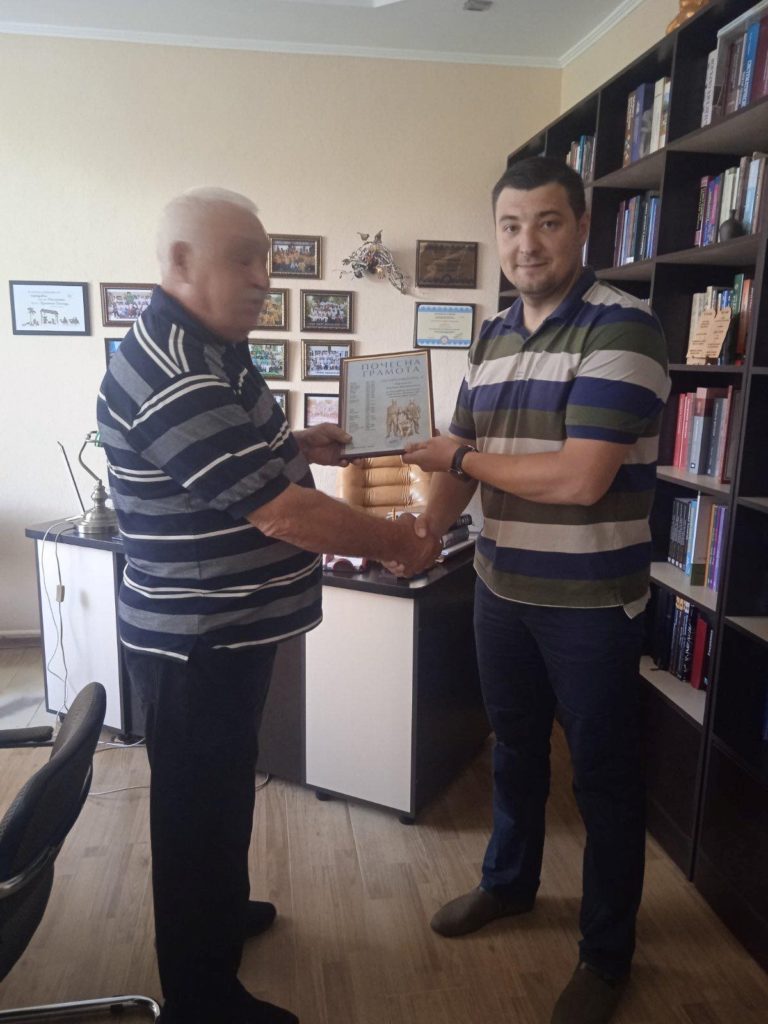 The good news is that it looks like the youth camp will now be able to go ahead this next week. It will start on Monday and finish Friday. They are expecting around 70-75 teenagers which is more than they thought they would get originally and this number seemingly grows daily.
Many of you will remember Larisa and the story of her journey to Austria plus subsequent updates. I have been in communication with Larisa quite a bit these past few days as she needs some additional help. The orphanage back in Sumy is still being filled with new arrivals despite Larisa and some of her team being over in Innsbruck. In the photo below is Ivan. He is just 16 years old and has just arrived. In a town called Konotop, where the team have done much work in the past, Russians deliberately ran over Ivan and his father. The father tried to protect his son and was totally crushed under the tank killing him fairly quickly but in his arms was Ivan. He was rescued and was badly injured resulting in having part of his leg amputated. Larisa needs specialist equipment to help with Ivan's needs so we are seeing what needs to be done and if we can help. tonight I meet with Bohdan and Larisa to talk through the costs and what needs to happen.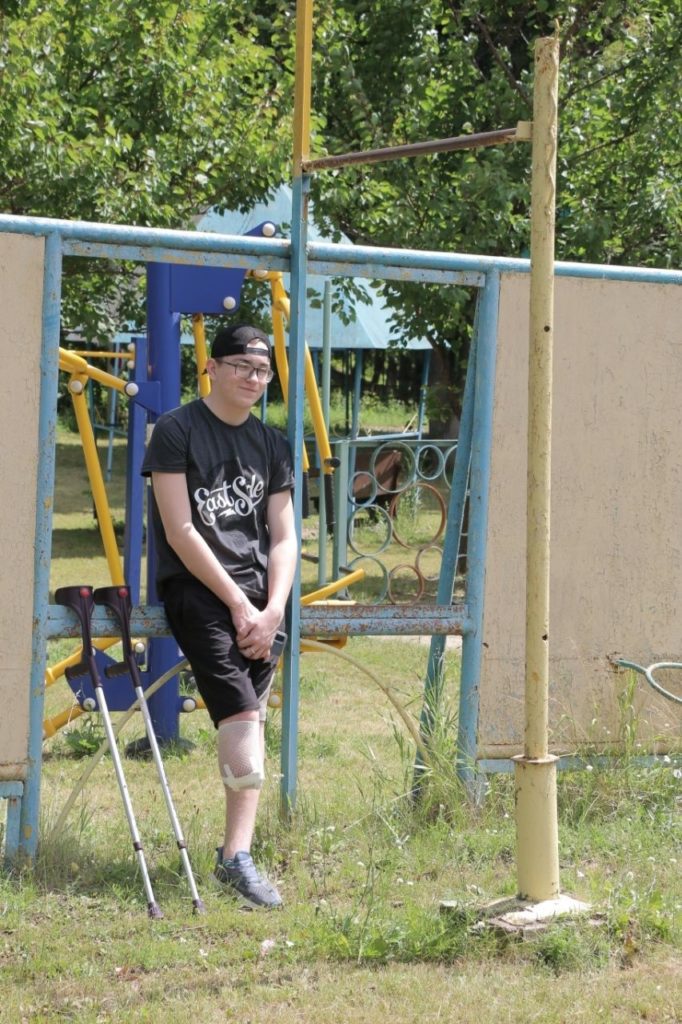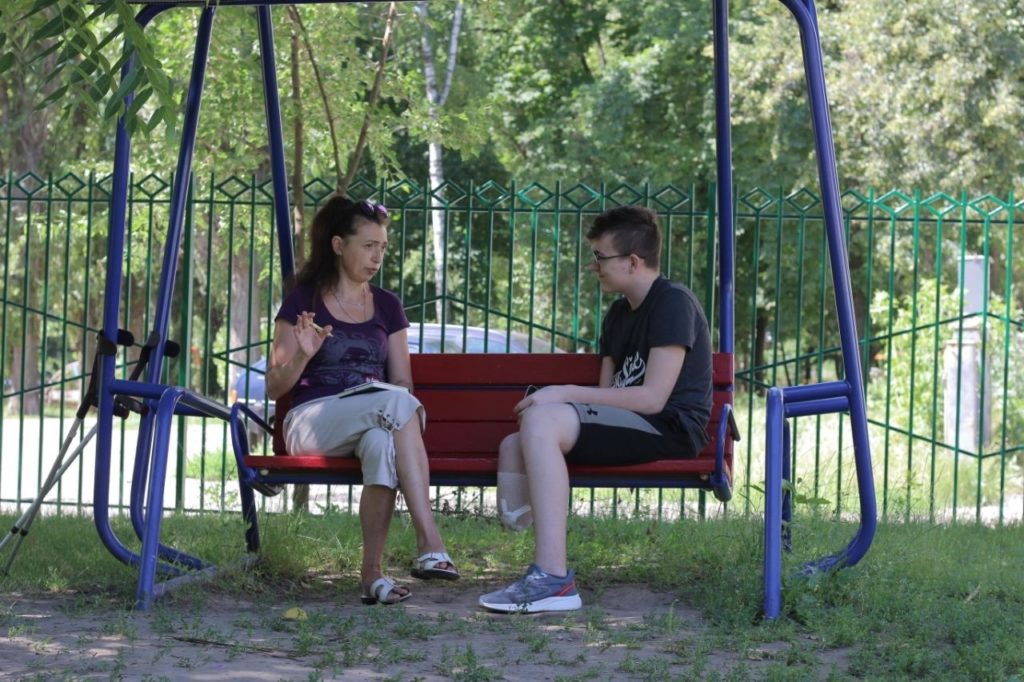 Please continue to pray for:
Ivan – that he settles and then can mentally get over the trauma of losing his father in such a horrific way.
For Bohdan - that there is no call up.
For Pastor Andrei Boldarov as he trains in the army
For more aid to get through.
For more bibles to be found.
For the youth camps to be a huge success.
After this update there is a separate note below I would like for you to read.
Thank you for all your support and prayers and all you are doing to help raise funds for the work out in Lebedyn Sumy and Ukraine. It is so appreciated.
Every blessing
Peter
Peter Martin
Founding Director