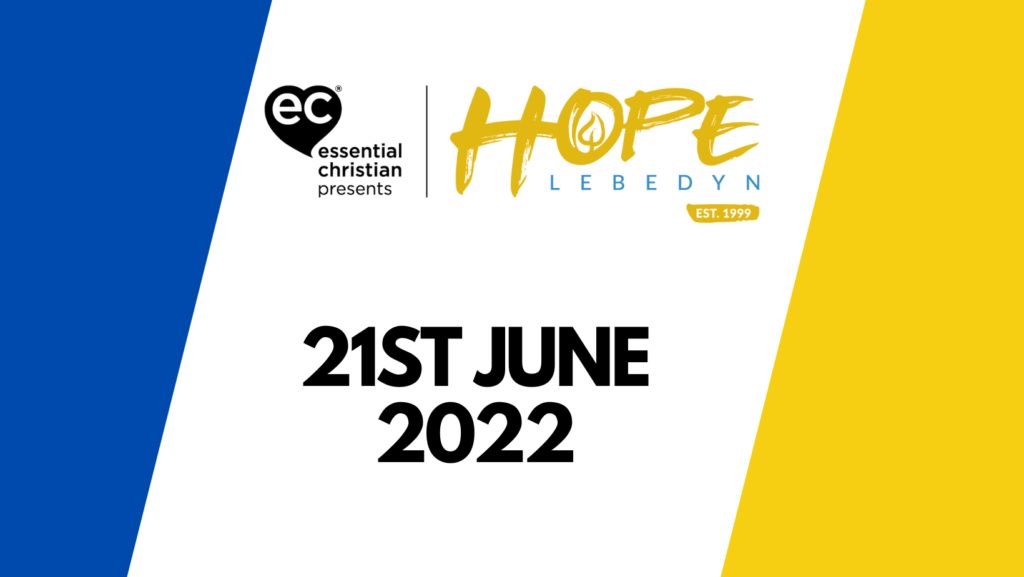 Urgent support required:
If you would like to support us financially you can do so below. Remember, if you are a UK taxpayer, please confirm that you would like to reclaim Gift Aid on your donation. This will add 25p to every £1 you give.
Dear Friends,
We wanted to share with you about some of the recent work taking place in Lebedyn. You will also find a list of prayer items that we would be grateful if you could pray into with us.
Thank you to each person, business, organisation, and trust who has supported the work of Hope Lebedyn. There are many people that have contributed to the cause in so many ways. Your continued help makes a real difference. The team thank everyone for their love, prayers, and support. Thank you all.
A special service for mums with toddlers and babies!
On Friday they held a special service for all the mums who have toddlers and babies. We have been donated so many nappies we wanted to get them to the families that needed them. Over one hundred families came and food was given to them, clothes were taken or swapped and Bibles were also given to the children.
Many who attended mentioned how much they have loved this and want to have this again! You can see of the images from the special service below: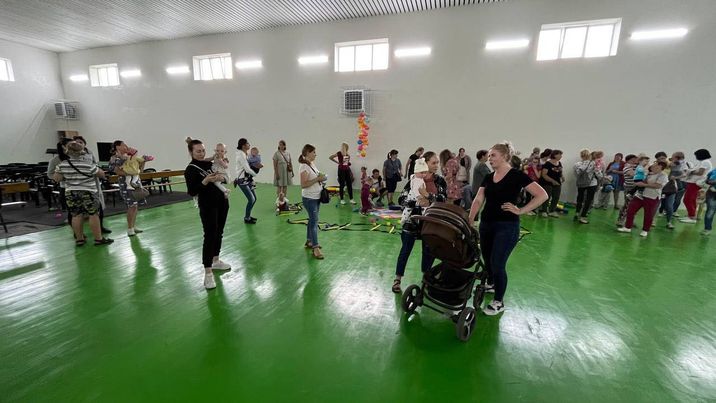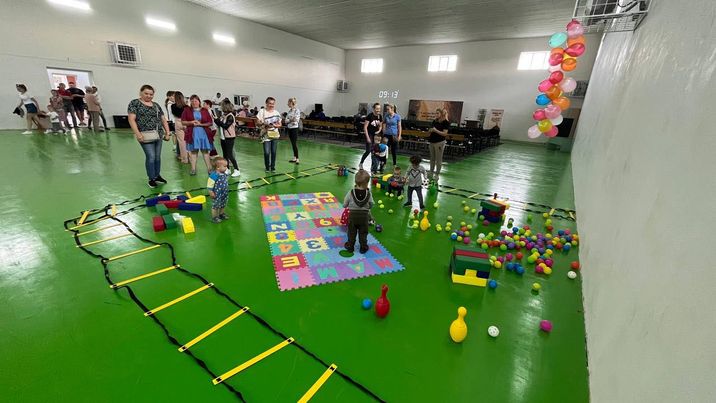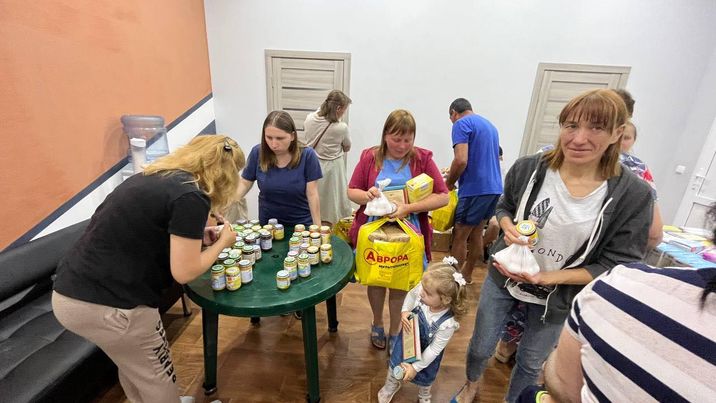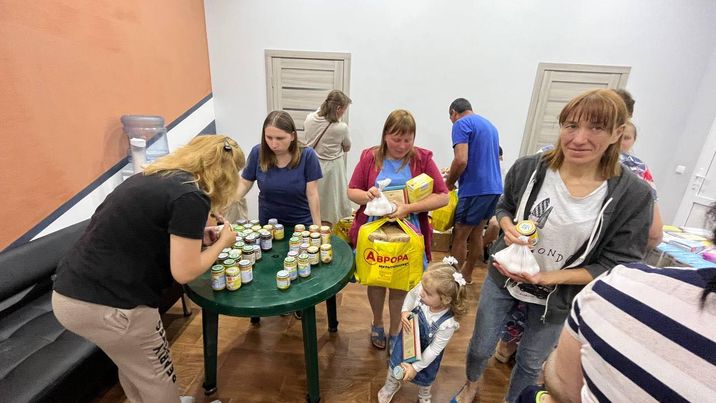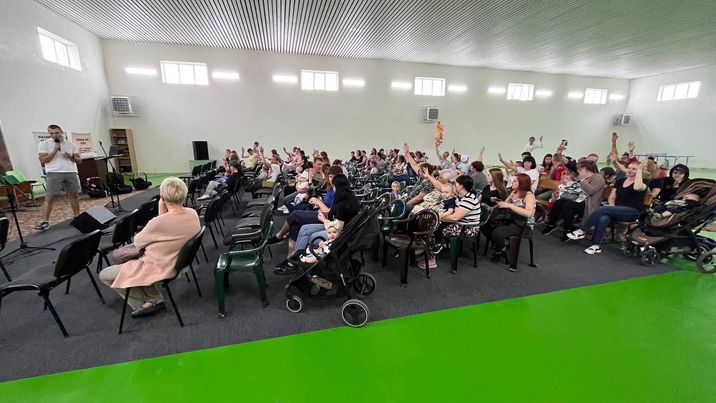 A special gift
We wanted to share a very encouraging story during the devastation of war about one of the children who live locally amongst the community who was delighted to receive a very special gift. One of the boys Nikita lives with his mum and older brother Daniel but unfortunately does not know his father as he abandoned them as a family when he was small.
Both he and his brother attend the children's and teenage clubs we run and his older brother also helps with the puppet theatre. They love being on their bike but only have one bike to share between them. The bike is really his older brother Daniel but they share it between each other and take turns riding around.
His brother's bike is a bit big for him and for the past year he and his mum have been saving up for a new bike. However, with war carrying on much of this money had been spent on trying feed and cope with ever increasing costs.
A few weeks back I shared about the big aid truck we received from Germany. Not only were there scanners, generators and other related equipment but there were a couple of bikes donated. The leadership team met and decided that Nikita should be the recipient of one of these bikes. Our Mission Director said that the Nikita had tears in his eyes when they presented his very own bike to him and he was incredibly happy to receive this special gift.
It is nice to see that out of the horrors of war good can come out of it!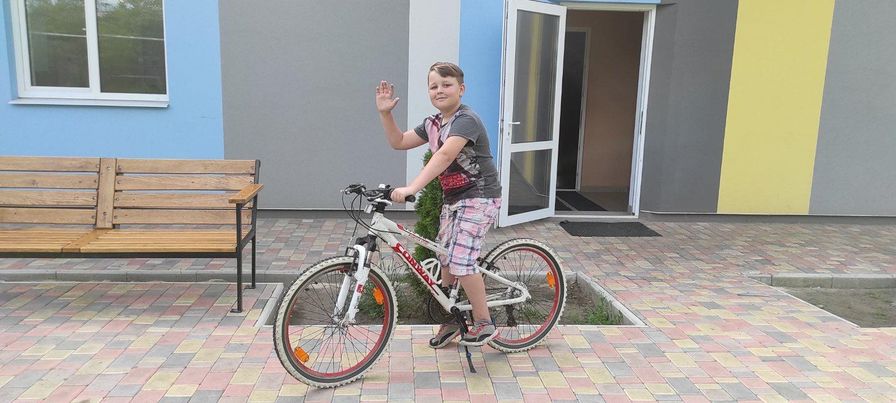 Prayer Requests:
1. For special family time for Mission Director and his family
Our Mission Director and his wife are so pleased to finally meet their baby daughter!
She arrived in the world Friday 17th June at 22:25pm (Ukraine time) weighing 4kg (8.8lbs for the older generations!!). Both mother and baby are doing very well. However, please do join us in praying for their family as they also look after and support their three boys too! Please pray for their strength, protection, and precious family time despite a busy season with work too!
2. For wisdom for the team as they prepare for this year's summer camps
Thorough this week, the team will be continuing to prepare all the site for the camps whilst still supporting those around the community that need help. Please keep praying for them.
Please pray for wisdom and peace as the team continuing preparing the camp programme and all the details. Amidst trying to plan for the centre and site for the summer camp programme, lots of sirens have been going off frequently. There is a great fear that the Russian troops are once again building momentum and getting ready to cross the border once again.
Please also pray for the team to find time to rest, both physically, spiritually, and emotionally. Please also pray that this year's summer camps will be able to take place and will serve as a haven of fun, games, and good fellowship for many young people!
3. For access to fuel which is currently in extremely limited supply
The shortage of fuel is still a big problem. Whilst the team have been able to support the practical needs of those further away and complete food aid runs, however, because of the worsening fuel situation (which is not currently getting any better), they are deciding to focus on doing more activities and gathering at the centre.
Please pray for the provision of more fuel in the region since they will need this for important future travel visits.
4. Adults and children experiencing trauma and resources to help support them
A key thing that the team are becoming increasingly aware of is the mental trauma that is evident in some of the children and adults.
This is a growing need and we are hoping to find more resources to help those struggling with the trauma, anxiety, and anguish of the war. Please pray for this as we will need resources to support people in this area, including more Bibles.
5. Prayer for peace from increased military activity and for the team to continue to support nearby villages
The Oblast (county) of Sumy has seen an increase in military activity but thankfully nothing too close to the centre. The team have been asked to help many villages which have been crushed by the Russian army. Plans are now being made on how we can help further, so please do pray for wisdom as the team work together to plan how they support the needs of those in nearby villages, both spiritually and on a practical level.
Thank you
I am so grateful for all your support. As always, our Mission and Music Director, alongside all the rest of the team send their thanks and greetings on behalf of the team and the church there.
Every blessing,
Peter Martin
Founding Director of Hope Lebedyn