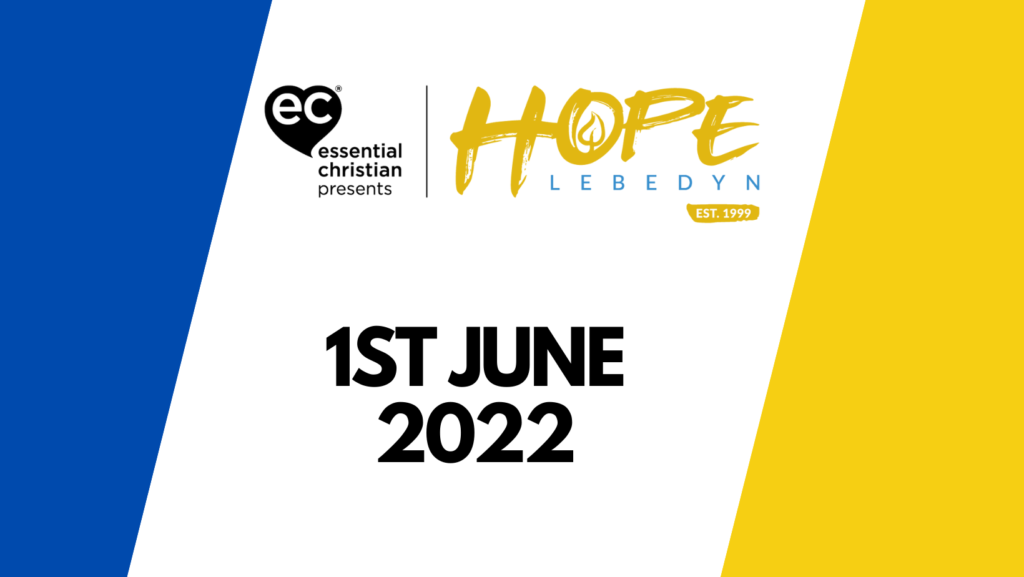 Urgent support required:
If you would like to support us financially you can do so below. Remember, if you are a UK taxpayer, please confirm that you would like to reclaim Gift Aid on your donation. This will add 25p to every £1 you give.
Dear Friends,
This latest news update seeks to share with you so of the recent work the team in Lebedyn have been busying focusing on. You will also find a list of prayer items that we would be grateful if you could pray into with us.
As always, thank you so much for your continued support and encouraging comments. I would also like to take a moment to say thank you to each person who has supported the work of Hope Lebedyn. There are many people that have contributed to the cause in so many ways. Thank you all.
Supporting the growing community
The team have been exceptionally busy these past few days offering lots of supplies to the growing community. The team have witnessed a constant flow of new arrivals into the town. The amount of aid in food, medical supplies and other areas that has been received has been so amazing to see - including the ton of pasta!
The photos below show lots of different members of the community coming to collect supplies, including their iCare parcel box which were kindly given to us through Mission Eurasia.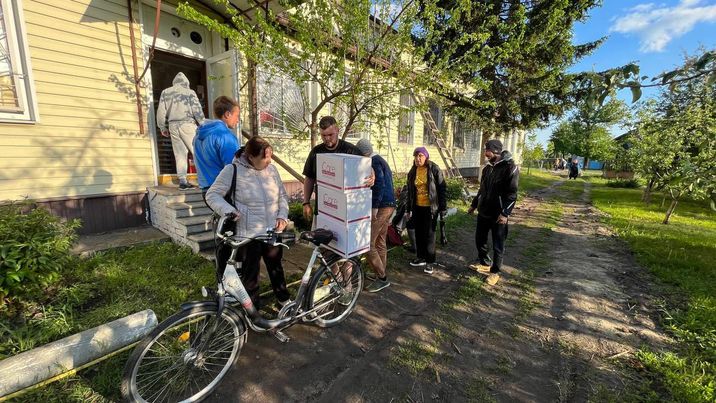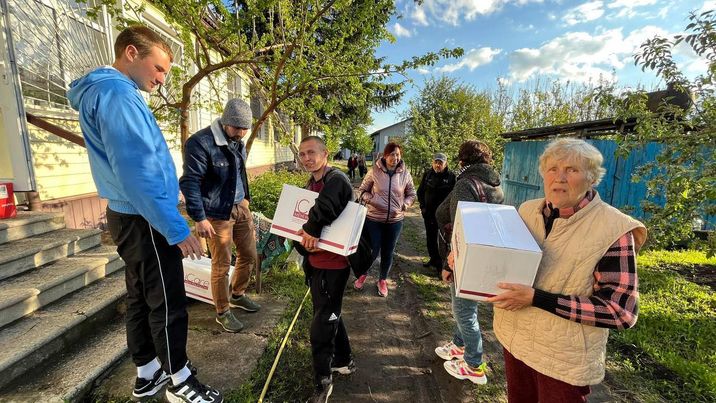 1 ton of pasta to share around...
The team have have also recently acquired a large quantity of pasta from our friends at Mission Eurasia!
Whilst the team were separating all the aid delivered on the weekend in preparation for it to be delivered to the church in the Donetsk region, a truck pulled up. It was one of the drivers from our friends at Mission Eurasia...
They kindly supplied the team with a large quantity of pasta which was a wonderful surprise. Some of this pasta has also been passed onto the local orphanage we've been supporting in different ways throughout the war. Here are some images of the team unloading the very large delivery: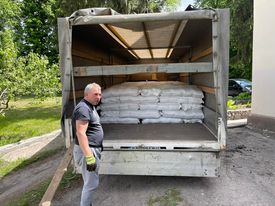 There was a special delivery from Mission Eurasia - 1 ton of pasta! This large supply of pasta will also be handed out to the local orphanage we've been supporting too.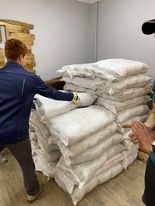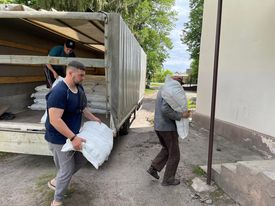 Supporting the local orphanage
We've recently received news last week from the orphanage in Sumy who the team have been helping throughout the war.
Many of the children, alongside a few of the orphanage staff members were able to find refuge somewhere safer during the war. We received recent news that the children have thankfully now all recovered from chicken pox and are all doing well health wise. The children are now attending a local school but are not all in the same classes. It's a traditional folk day where they are and since the children didn't have the clothes to wear, they decided to draw and paint them!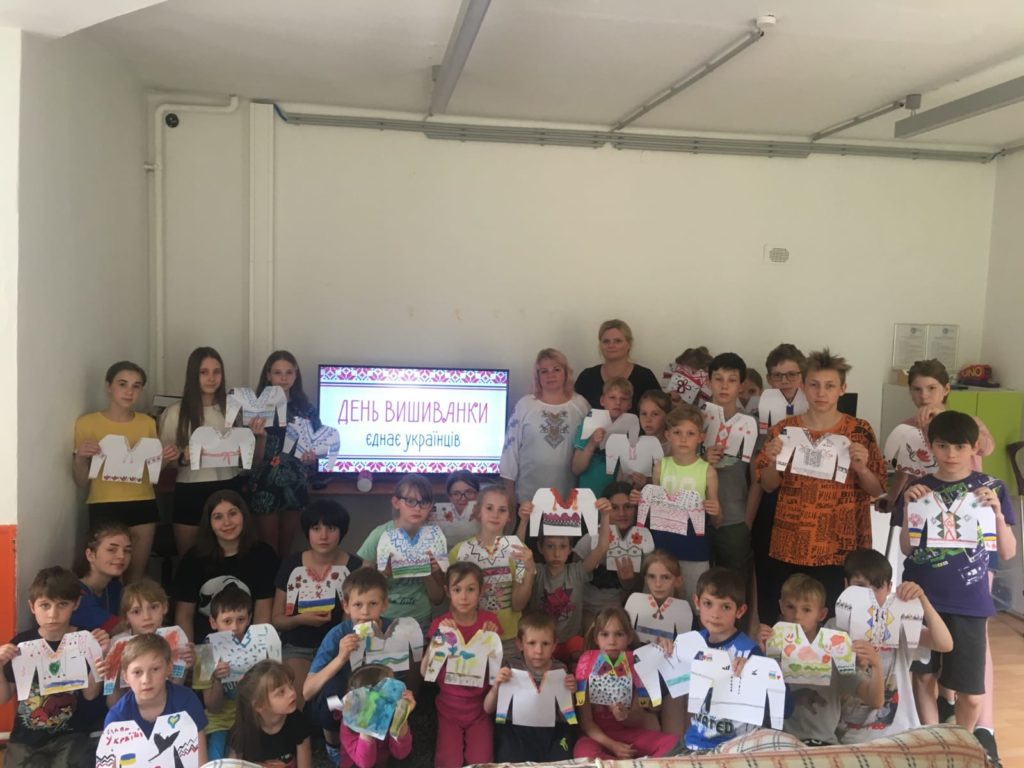 The team at the orphanage back in Ukraine now have a big challenge back ahead. The government had called to say that they must take 10 new children at the orphanage, however, they did not have any resources or food to give them - no food, hygiene, stationery, or any other usual things they would typically rely upon. However, they had to accept a new intake of children coming into the orphanage under local orders and their concern is that with more children needing a home, there would not be enough room for her to return with the children they already had in their care at the moment.
The children have now arrived but as expected no government help at present to help look after and care for them.
How to support the children and team at the orphanage going forward
Our Mission Director has now worked out what they needed and have been able to help support and supply them with most things. They have also made a note of additional things they'll be able to supply them with are are looking to get these to them to ensure the children will be looked after well there.
They have been able to supply nappies, clothing, medicines books and educational supplies and food. Coupled with this a little miracle has also happened. They will also be receiving some of the pasta the team received recently.
Services and Events at the Centre
On Wednesday the 25th of May, the team held a range of services and events for various groups of people within the region. There was a great number of people in attendance, including a large number of teachers and workers from specialist music schools. Furthermore, people who worked in museums and other government specific areas also came along, alongside firefighters to offer them a special thanks and give them some supplies as well.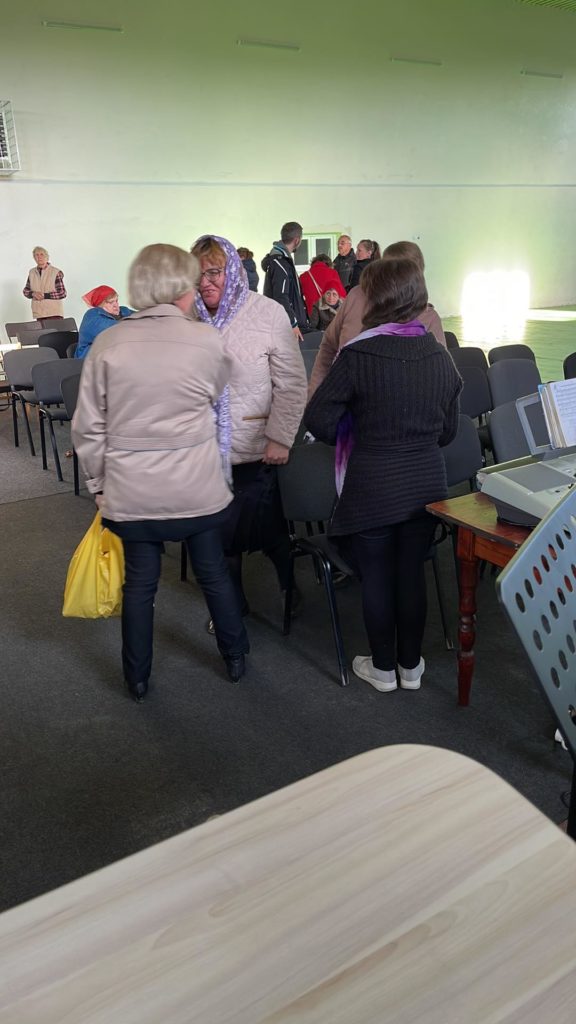 The team also held some special meetings for those with disabilities. Our Mission Director did mention that it was hard to see them as they are suffering so much at this time. It's definitely not be easy for them to get out and about but it was truly a great time and they were also able to enjoy some food.
Afterwards they held their usual Saturday children's club and again, over 50 children attended with parents which was another fantastic turnout! The numbers continue to keep growing with the amount of people they are engaging with throughout each week. Please continue to pray for strength for the team and for impactful, special interactions with every individual, couple and family the team encounter and support.
Alongside offering supplies, the team have also been handing out Bible-based literature and Bibles. The team were originally running out of Bibles to give out but thankfully I have received quite a few emails since sharing this news and we now have some that have been despatched and should arrive in Lebedyn soon. Whilst there are others are hoping will be sent too, we are still hoping to receive more Bibles, so any support in this will be greatly appreciated going forward. The thirst and hunger for bibles has been amazing so we need to find a supply of these quite quickly.
A special visit to the local hospital
On Saturday 28th of May, our Mission Director met with the Chief Physician of the local hospital to gift him scanners and a large amount of medicine. These gifts were immensely appreciated and the gits were met with tears in their eyes. They were so incredible grateful for them and we believe they will help serve and support those using the hospital during this time.
I've recently spoken to our Mission Director who reiterated the joy of the hospital staff for receiving the aid we had given. They have now received 2 new scanners (x-ray machines), along with all the medication and supplies. This will help them to treat the many suffering from the war along with those with ongoing needs.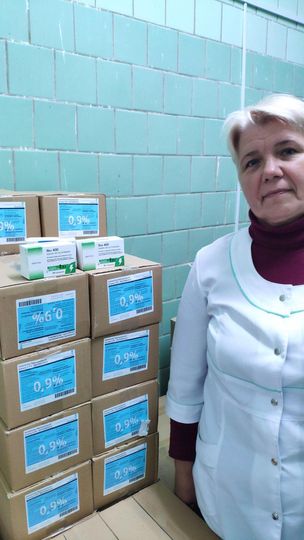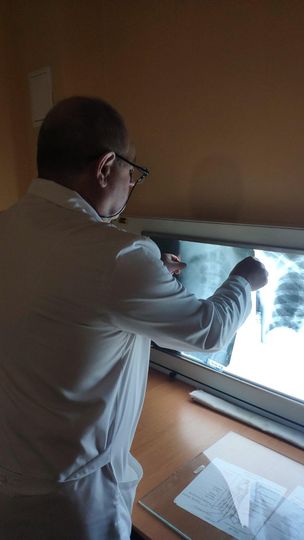 Prayer Requests:
1. For fresh energy and strength from the strain and tiredness of the war
From speaking to our Mission Director, it's clear that the all team are now starting to feel the strain and tiredness of the war. There is weariness from not knowing what the next hour might bring let alone the next day, alongside the constant threat of harm and the uncertainty of not knowing where food might come from. They just want peace.
Our Mission Director has said that they have seen so much answer to prayer and is so grateful to each and every one that prays for them and Ukraine at this time. It has sustained them. So, thank you again for all the ways you've have supported them during this very difficult and strenuous time.
2. Protection from any attacks to their region
There have been rumours that the Russian army will attempt to attack their region again. There is evidence of increased activity within Kharkiv and they think Sumy will be also a city they would like to capture. This is not good news if it is true but it is even further magnified for our Mission Director and his wife who are due to go into hospital in Sumy very soon to have their baby be delivered. Please pray into these things and for peace, protection and for them to safely arrive at the hospital.
1. For access to fuel which is currently in extremely limited supply
The shortage of fuel is still a big problem. Whilst the team have been able to support the practical needs of those further away and complete food aid runs, however, because of the worsening fuel situation (which is not currently getting any better), they are deciding to focus on doing more activities and gathering at the centre.
Please pray for the provision of more fuel in the region since they will need this for important future travel visits.
2. Adults and children experiencing trauma and resources to help support them
A key thing that the team are becoming increasingly aware of is the mental trauma that is evident in some of the children and adults.
Whilst it has recently been more peaceful in the area, the far distance bombs and missiles can be heard as the Russians still launch these at random. Our Mission Director has noticed that everyone is finding this quite difficult hearing all this going on and the children finding it scary.
This is a growing need and we are hoping to find more resources to help those struggling with the trauma, anxiety, and anguish of the war. Please pray for this as we will need resources to support people in this area.
3. Ukrainian teachers and educational support staff supporting students
The team recently had a meeting with teachers and those in education. This was followed by a special service of thanksgiving and prayer for all those in education and then had discussions to see how they could offer more support in the area. They were also extremely grateful to receive some aid as well.
Thank you
I am so grateful for all your support. As always, our Mission and Music Director, alongside all the rest of the team send their thanks and greetings on behalf of the team and the church there.
Every blessing,
Peter Martin
Founding Director of Hope Lebedyn