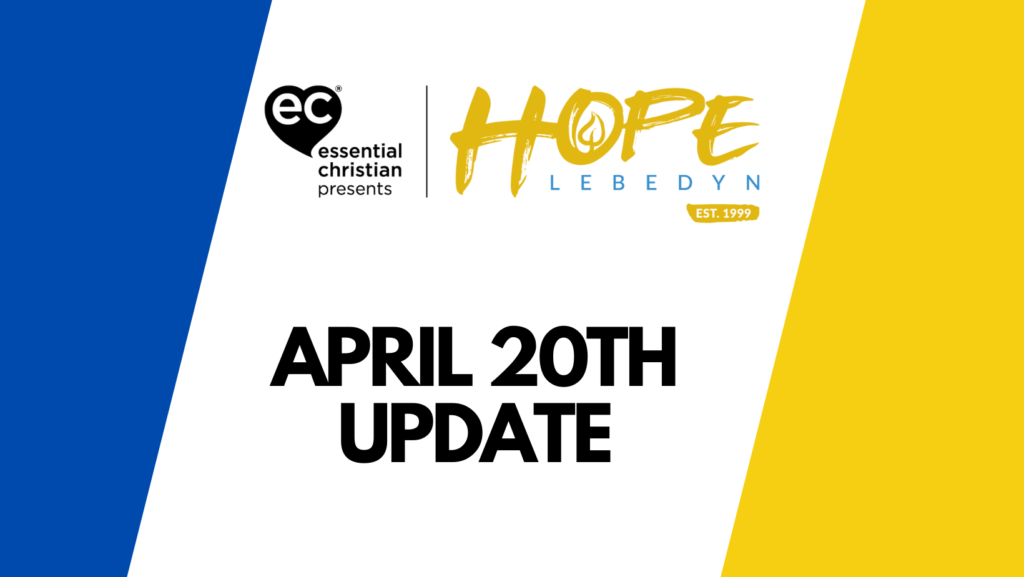 Urgent support required:
If you would like to support us financially you can do so below. Remember, if you are a UK taxpayer, please confirm that you would like to reclaim Gift Aid on your donation. This will add 25p to every £1 you give.
---
Dear Friends,
Thank you for all your support, both in your fervent prayers and generous giving during this time.
During this season there is no doubt that there are new things found and challenges created every day. The team have been busy continuing to help support the immediate needs of the community alongside many who are coming to our centre seeking refuge after fleeing nearby villages, towns and cities.
Supporting the disabled and refugees
Alongside the team's usual service in the centre, they have also been focusing on helping support the disabled and refugees. After the service, food was then was distributed to those in need and the team visited over 30 more families. taking food and humanitarian aid to them. During these visits, they also spent time talking and praying with each family.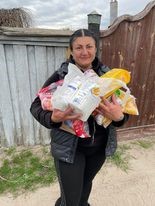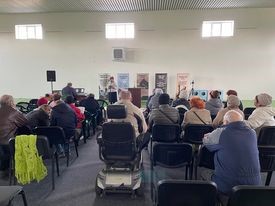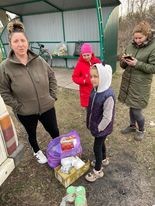 In the afternoon, the team had been alerted to many more evacuees coming from the areas which had been under heavy attack. So, our Mission Director and another team member have since travelled to some of the villages and managed to reach many of them where it was safe. The discovered a small house which had eleven people in it from different families which had arrived from Kharkiv who were trying to find refuge but there was no food in the villages. Our Mission Director noted that they were very intimidated and did not want to be photographed. They were given a big box of food along with a Bible and one of the 'Finding Hope' booklets they have been giving out.
Our Mission Director hopes that each person taking refuge in that house will find hope as they read it, calming their hearts and minds. Please also join us in prayer as we believe for them to receive God's perfect peace and find truth during these dark times. The team hope to visit again.
Planting new seeds
The team have been also been focusing some of their efforts restoring any damage to the centre and making good areas that had been affected by the war. They have also been planting seeds so they can grow lots of produce to feed the people in need. This seed ministry is sponsored every year by long standing supporters and is such a practical and great way to help those in need. Seeds have been given out to lots of families so they can have produce to grow through the summer and beyond. We also keep some for the centre to grow fruit and vegetables through the year for feeding people.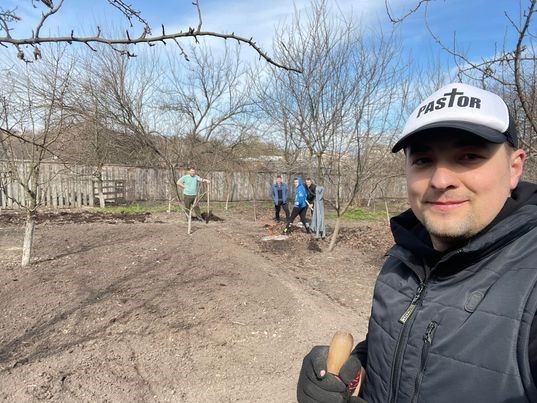 Prayer Requests
Please pray for the team to access funds through the banks
Our Mission Director has reported that it is getting harder to get money out of the banks. He doesn't know how this will go in the days ahead. The problem is that many people are trying to take as much out as they can and then wait to see if they need it in times of emergency. Also, many have fled the country clearing out their accounts which means the money is not in circulation in the country. Please continue to pray for a resolve around this issue.
2. Pray for the Donetsk and Luhansk regions
The Russian offensive is very strong as they are determined to claim these areas whatever it takes. There are stories of huge cruelty coming out. Please pray that the Russian troops will be thwarted once more and that peace will reign.
3. Please pray for the hearts of the community to receive God into their heart
When our Mission Director preached in the service for the disabled it was difficult to explain how a living, loving and merciful God allows it. He told the story of Joseph and how God turned evil into good. People sat with tears in their eyes as they listened. Please pray that God will powerfully touch their hearts.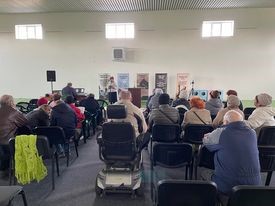 4. Please continue to keep our Mission Directors wife in your prayers who is heavily pregnant
Our Mission Director has mentioned that his wife is still very up and down with her health. Her blood pressure is varying a lot and she is struggling with juggling three very lively boys who have been cooped up and not allowed outside. Not only is there all their schooling but has our Mission Director has been very busying focusing on the supporting the community during this time too. Please continue to pray for them.
5. For the roof of the original building centre to be watertight and operational
The team have recently discovered the original centre building roof has been more badly damaged than originally thought. The weather has been bad with high winds and heavy rain and this has exposed a massive problem. It is now slowly tearing off the roof and the rain is flooding the upper floor.
They have since met with builders to look the original centre and the damage. Whilst we cannot make full repairs we need to try and get it watertight and operational as this is where we prepare food and help those in need. The meetings and activities for the children and youth can go ahead in the new centre but we still need the original centre to be up and running.
Currently they are now exploring all options and reporting back. Unfortunately, we just don't know if there are places open where we can purchase the materials required, so please do pray for provision of the correct materials as we look to repairing the damage to the roof to try and make it watertight and operational in the long term.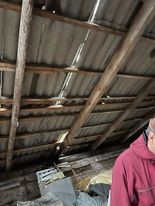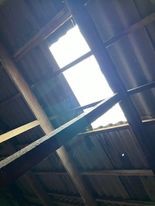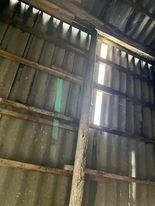 I am so grateful for all your support. Our Mission and Music Director, alongside all the rest of the team send their thanks and greetings on behalf of the whole team and the church there.
Every blessing,
Peter Martin
Founding Director of Hope Lebedyn
---