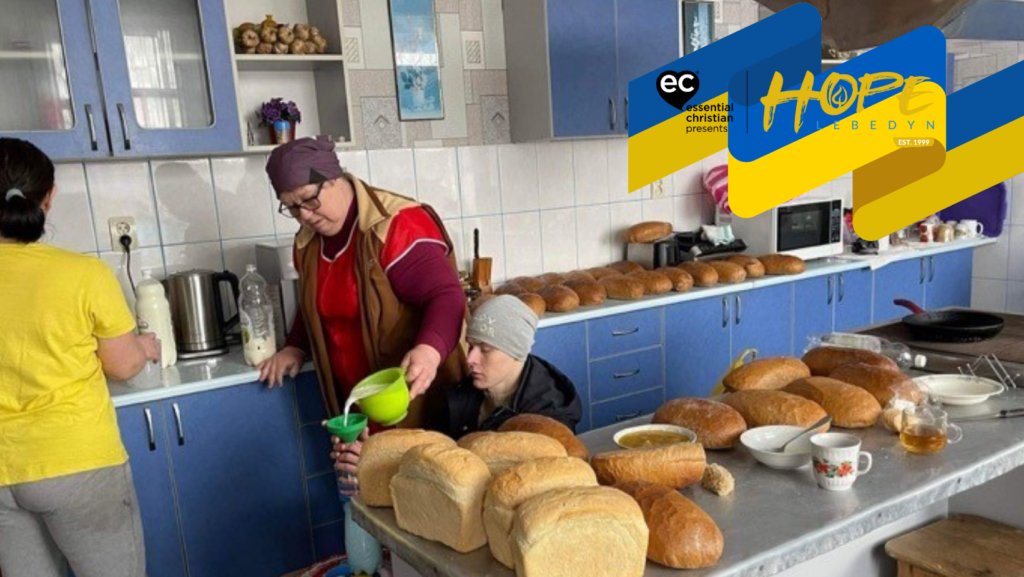 Urgent support required:
If you would like to support us financially you can do so below. Remember, if you are a UK taxpayer, please confirm that you would like to reclaim Gift Aid on your donation. This will add 25p to every £1 you give.
Dear friends,
Firstly, thank you so much for all your continued support both through your generous donations and through standing alongside us in prayer.
We were able to host a prayer meeting yesterday with our local church, with many coming together united in prayer for Ukraine, the team and the ministry of Hope Lebedyn. However, whilst I was hoping to start this update with positive news, I sadly received a call around 6.45pm yesterday evening from our interpreter to inform us that Lebedyn had just been bombed.
This is devastating news and has meant that not only has all the electricity for the town been taken out and houses are now left without any water, but the bombings of the existing petrol stations now means that there is no way for people to leave the local area. Subsequently we have found out that telephone masts and fuel stations have also been destroyed through bombing.
This is terrible news. Many Russian troops are amassing for what they think will be a large-scale attack on the town. We have prayed and will continue to pray for their protection within the town. Please also join us in prayer for their safety and for communication with the team out in Lebedyn to be restored soon.
Shining light in the darkness
Amidst the devastation, the team are still continuing to shine God's light in the darkness. Yesterday our Mission Director informed me that the team continue to be busy responding to the needs of the community around them. Hope Lebedyn's mission to practically support and care for the community continues, with God's love being poured out to each individual, family and orphaned child they come into contact with.
In fact, a local orphanage who the team had been supporting, were running low on food to feed over 50 children living within their orphanage. The team were able to help support them with supplies for the next few days.
Please also see below some pictures from our Mission Director helping to deliver food to the troops. This photo was not taken on the front line as that was not permitted. He also helped find a bakery to purchase food and then deliver these to the very needy. They have also been supplying medical supplies to the wounded.
We ask you to continue to pray for the team, their work and for their safety. For food and water to be found and that we do have a complete humanitarian disaster in the area.
Thank you so much for your continued support and please continue to visit our website for more news updates. To support the team and ministry at this time, please visit our support page on the website or our Stewardship page below.
Every blessing,
Peter Martin
Founding Director of Hope Lebedyn
Remember, if you are a UK taxpayer, please confirm that you would like to reclaim Gift Aid on your donation. This will add 25p to every £1 you give.