Throughout our time at the camp, our days consisted of talking about how the Bible helps to build character traits, which can then help to fruitfully cope with the temptations of the modern world. Honesty, courage, sacrifice, trust, forgiveness - these are the traits, which are not popular in the modern world, but appreciated so much by God.
The atmosphere on camp was very friendly and active. This year we ran the camp in the afternoon as the children were studying at school all morning. Also, the children didn't have any winter holidays this year, only a few days off for Christmas and New Year. Therefore, we wanted to make this time as wonderful as possible! So straight after school they came to us, had lunch with us and the camp began: crafts, sport, games, Bible lessons and great fellowship!
One of the blessings throughout our time at camp was having the professional sportsman Olexander help us with our sports programme. He is non-believer but for a long time he has been renting our gym. He was not very interested in knowing God. Recently, however, he has started to join our services and kindly agreed to help us with our camp sport activities. Please do join us in prayer as we believe for him to personally know God and become a Christian.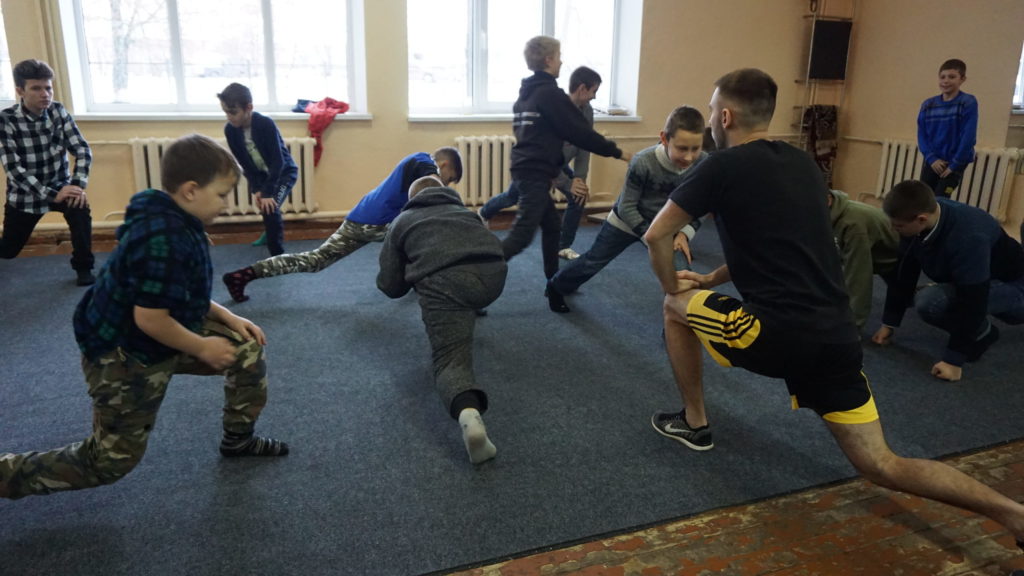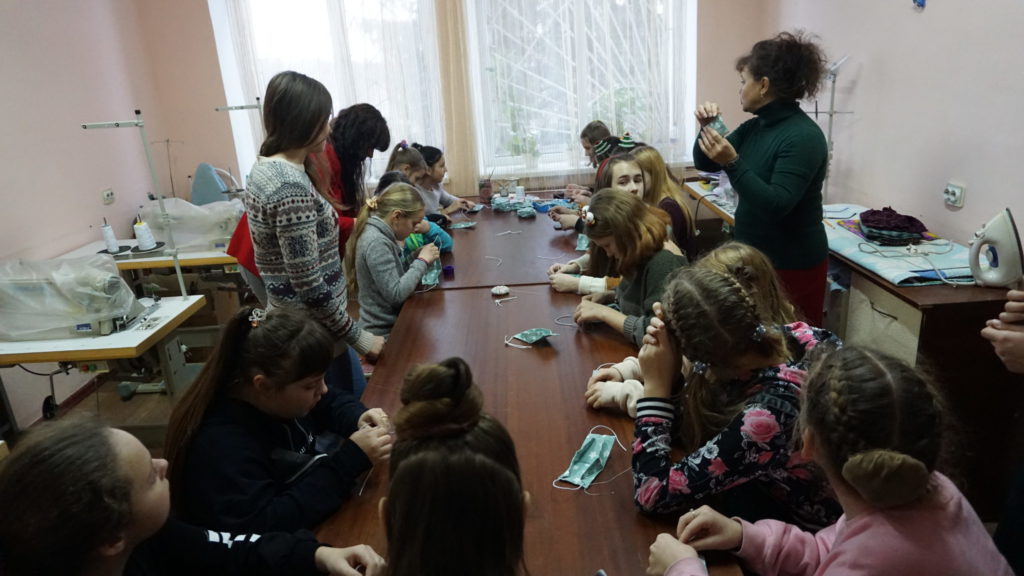 There are many stories through which we can clearly see God at work. Here are just a few:
God has been doing a big work in two of our friends, Alina and Vika, who have been opening up and asking lots of questions! Alina was particularly intrigued in understanding more about the story of God's judgement and justice, which touched her heart very much! Instead of going back to their old way of life, they are being transformed and regularly attending our Teen Club.
Dasha is also another person who has been enjoying our camp! Attending this camp enabled her to experience a Christian atmosphere for the first time in her life! She said she loves to be here and instantly joined our Teen Club shortly after! Dasha has also made lots of new friends and enjoys attending every meeting we hold in the mission centre.
Nikita is also another person who has profoundly benefited from attending our camps. Originally attending camp with his older brother, he has enjoyed attending our different meetings. In fact, during a Bible lesson, he prayed to God and asked for forgiveness! Along with so many others, he has also been attending our Teen Club meetings and Sunday school.
Lastly, Sasha, someone who has attended our camp several times before, has been also impacted through our work. While he often needed lots of attention from adults, he has started to behave much differently – he's no longer upset upon arriving to the camp from school and can now engage in more mature conversations with those around him, including his mother. He also opened up to our staff members about some difficulties he had been experiencing at school and home. It provided a wonderful opportunity to discuss with him what the Bible says about forgiveness and help him put this into practice within his life.
During difficult and testing circumstances we face in our lives, within our country and across the world, God gives us a beautiful opportunity to share and display Christ's grace to others!
Thank you to everyone who has agreed to be support this vital ministry.
Love from Bohdan and the team